Christmas Time is Coming...Christmas Boxes for Troops
It is time for us to start our Christmas Boxes for theTroops, We need your support!
We want to get and wrap items and send them in the boxes for the troops!
We love to celebrate Christmas with our families but MANY troops will not, so let's show a little love, kindness and support!
Let's give them a taste of home!! We need your support to help ship these boxes! Shipping is $12.50 per box and they don't hold alot but if we can get 8 shipped out by Christmas that would be $100.00 donations needed to get them out! Please help us, you are the kindess behind the boxes! Thanks so much and God Bless you!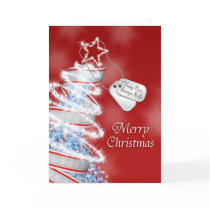 Send to Donations via paypal
CLICK HERE
or directly to me at
CLICK HERE
~~~~~~~~~~~~~~~~~~~~~~~~~~~~~~~~~~~~~~~~~~~~~~~~~~~~~~~~~~
Here is a list of some of things that they need and Love!
If you feel led to help us in any way possible, we would great appreciate it!
***We need donations of................
POSTCARDS From Your State!! We want them all kinds, write a small message on the back and stick them in an envelope for us to ship in the boxes.

Money For Shipping and Items we have to purchase to send

Calling Cards so they can Call their friends and Loved ones at Home, A BIG LIFT To Them!!! Or Money for this and I will buy them for you.

Trail Mix, Dried Fruit, Granola, Fruit Roll-Ups / Fruit By The Foot / Fruit Gummies

SUNFLOWER SEEDS & PUMPKIN SEEDS

TUNA & CHICKEN SALAD

(in foil pouches, or ready-to-eat kits (no cans)

PROTEIN POWDER & PROTEIN BARS

Single Pkgs. of Coffee, Tea, Sports drinks, Kool-aid, etc.

HAND SANITIZER

(travel size)

Lip balm / Chap Stick / Carmex / Blistex

Baby Powder & Foot Powder

(travel size)

Shoe Insole Cushions

(gel kind is best)

Tylenol, Motrin, Advil or Aspirin Packets

Nasal Spray
stress relief balls

Soft Toliet Paper

Nail files / Emery Boards / Nail Clippers

Vitamins

(multi-vitamins are always needed!)

Pens & mechanical pencils, small note pads

Stationery & Envelopes; blank cards to send home

Game Books: (Crossword Puzzles / Word Search Books / Math Puzzle books / MAD LIBS / Logic Problems / Sudoku)

Yo-Yo's, Dominoes, Playing Cards (new), Poker Chips & Mats, Dice

Soft Carmel popcorn

Rice Krispie Treats *Made with

(I make them up with margarine not real butter and put then in gallon zip lock bags about a 1 to 1 ½ inches thick) it conforms to the shapes in the boxes and the can eat the packing to)
Christmas Stockings Full of Hard Candy, gifts etc, NO Chocolate, will melt!! :(
razors, sunscreen
Batteries: AA, D
Air fresheners (...like stick-ups, F'breeze.)
Canned air to blow dust out of electronics
Stress relief squeeze balls
Sewing kit
VitaminsIcy/hot patches
Air activated heat wraps for sore muscles
Zip-lock bags
So many items to choose from!!
Remember it is $12.50 per box and not much goes into a USPS Special Rate Box!!
Thanks and God bless You!!